Installation box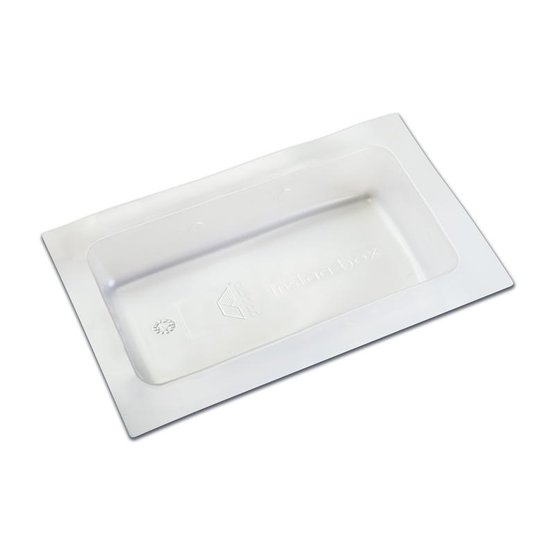 Advantages
For cables and conduits up to 20 mm in diameter
Construction in adherence with standards: for airtight bonding in accordance with DIN 4108-7, SIA 180 and RE 2020
Provides space for up to three junction boxes
Can be extended at will by cutting and sticking together again
Excellent values in hazardous substance testing, has been tested according to the ISO 16000 evaluation scheme
Areas of application
For structures without dry lining, the INSTAABOX can create space for junction boxes and the like. It is attached and sealed so that it is airtight to the existing vapour-checking and airtightness layer. It complies with the requirements of DIN 4108-7, SIA 180 and RE 2020 with regard to airtightness when using conventional junction boxes. The INSTAABOX can be used for both internal and external walls.
The INSTAABOX is oversized to prevent the airtight sealing layer being damaged if holes need to be drilled for the junction boxes.
Installation instructions
General conditions
The bonds should not be subjected to tensile strain. When the vapour control membrane is sealed, the weight of the insulating material must be borne by lathing. Adhesion should be supported by additional laths, if necessary.
Press firmly to secure the adhesive tapes in place. Ensure that there is sufficient resistance pressure. Airtight seals can only be achieved on vapour control membranes that have been laid without folds or creases. Ventilate continuously and systematically to prevent build-up of excessive humidity; use a dryer if necessary.
Substrate
The INSTAABOX can be used on all common airtight substrates used in construction. Recommendations on suitable sealants for connecting it to the airtight sealing layer (e.g. vapour check, wood-based panels or mineral substrate) is given in the pro clima application matrix.
Further information can be found in the technical data sheets provided with the sealant.
---
---