How does a passive house work?
Certified airtightness systems from pro clima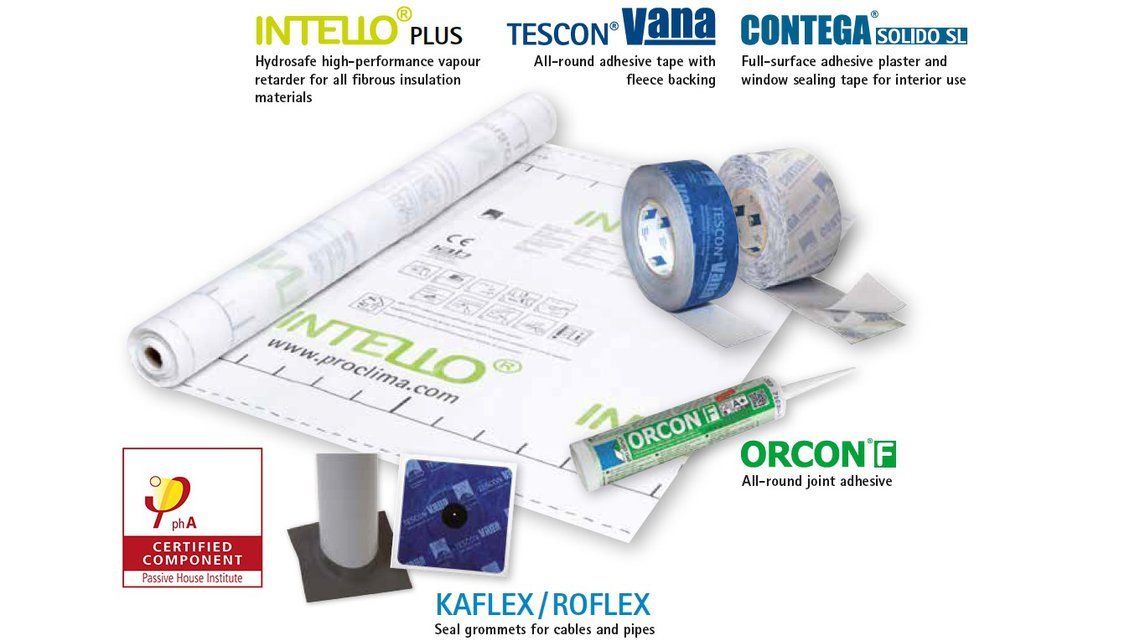 Project planners and installation technicians can depend on the performance of INTELLO and use it to build reliable structures. The extremely low air permeability of the INTELLO PLUS and INTELLO systems of 0.00 m³/(m²h) and 0.01 m³/(m²h), respectively, is also due to the tested adhesives and adhesive tapes: ORCON F and CONTEGA SOLIDO SL for simple and reliable joints to concrete, TESCON VANA for sticking membrane overlaps and for joints to hard wood-based panels (OSB). These products help create adhesive joints that you can count on! Reliable and simple joints to cables and pipes are guaranteed by the KAFLEX and ROFLEX seal grommets, which have also been successfully tested and certified. All tested pro clima systems fulfil the highest efficiency class phA of the Passive House Institute in Darmstadt.