Why is windtight construction important?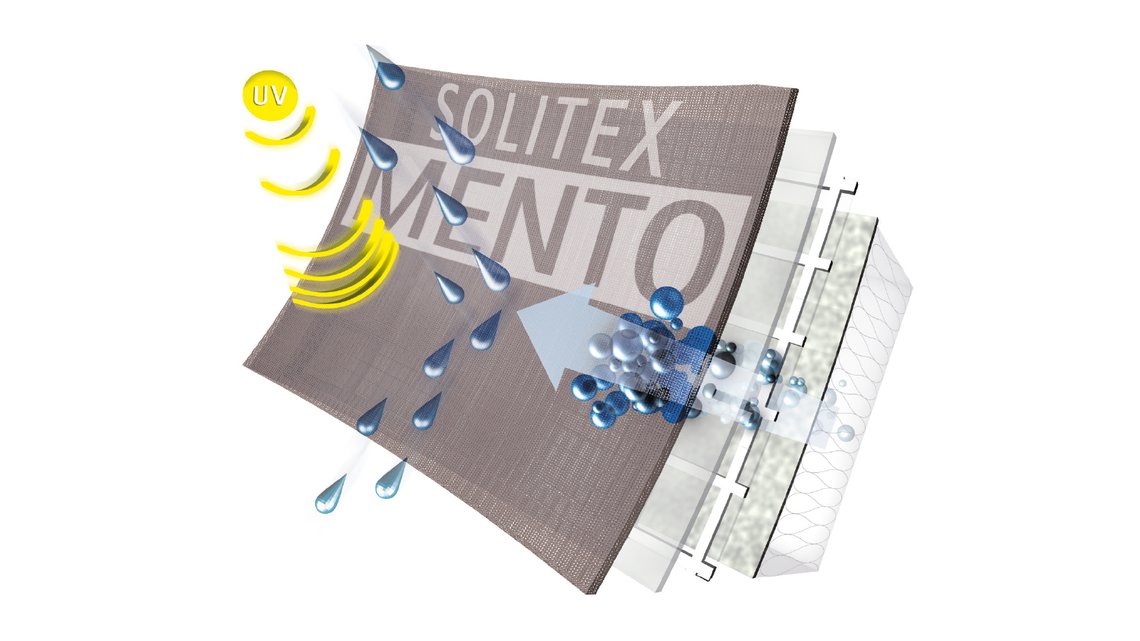 Absolute permeability … and maximum sealing effectiveness
Roof and facade membranes have to fulfil very demanding requirements with regard to protection against driving rain and watertightness. At the same time, they should very open to diffusion so that moisture can dry out of the building component to the outside quickly and reliably.
The microporous membranes that have been available up to now fulfil these requirements only to a limited extent. New, moisture-activated membranes with a pore-free, monolithic functional film offer significantly more reliable protection for building structures.
Conventional technology: Micropore membranes
The monolithic SOLITEX membrane
Systems for reliable building sealing