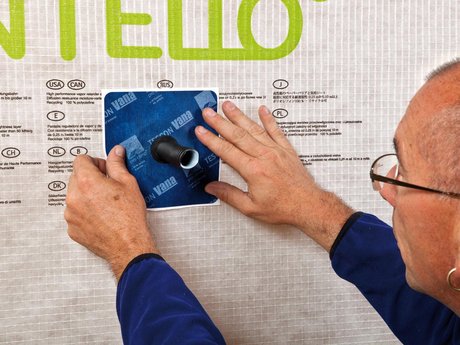 1. Pull pipe/cable through
Clean the subsurface, then pull the grommet over the pipe or cable.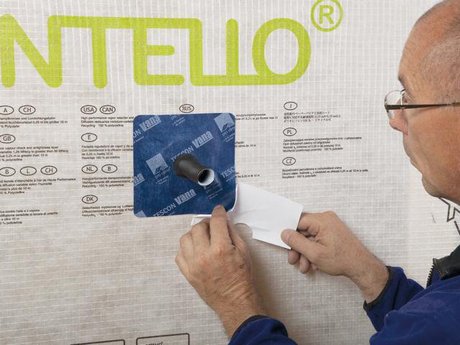 2. Remove the release paper
Remove the release paper around the pipe feed-through.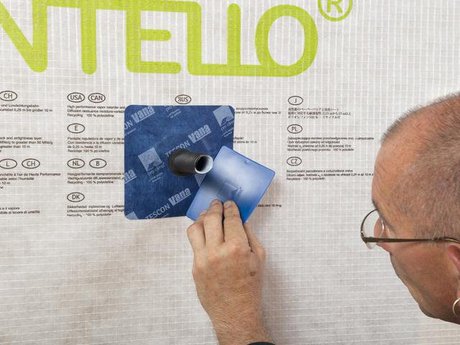 3. Stick the grommet
Guide the grommet so that it rests flat on the subsurface, stick and rub firmly in place.
The PRESSFIX application tool is ideal for this.
You're finished!