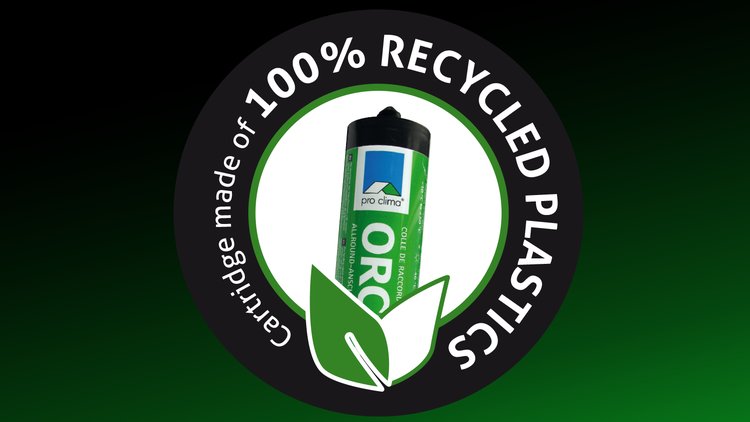 14 tonnes less newly produced plastic – every year
The bottom line is that this changeover will save 14 tonnes of newly produced plastic for our environment every year. In concrete terms, this means:
• Lower energy consumption for production • Significantly reduced use of fossil raw materials • Shorter transport distances (as the recycled raw material can be sourced close to the production location) • Support for the so-called circular economy
At least 100 years of adhesive performance with pro clima ORCON F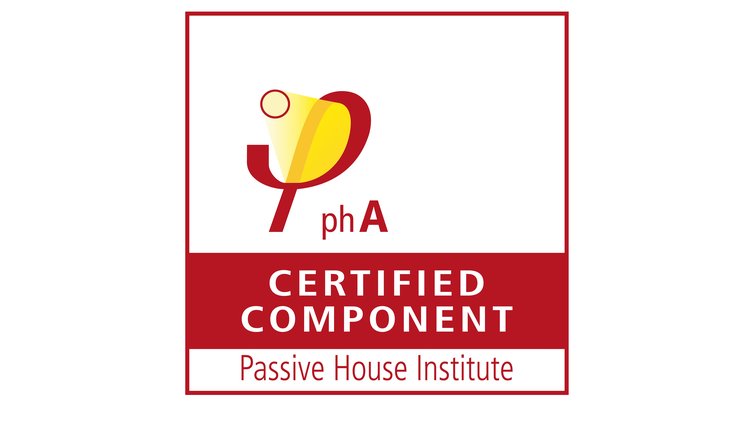 ORCON F is very popular with installation technicians because with this product a pressure lath is generally not required on stable subsurfaces, and this adhesive is also very flexible and permanently elastic. ORCON F can also be applied at temperatures below freezing and can be stored during frosty conditions without any problems.
An additional advantage: this adhesive achieves the highest efficiency class phA of the Passive House Institute in Darmstadt.

Full information is available here: Passive house
Further information on this product: