Fleece for covering cracks or joints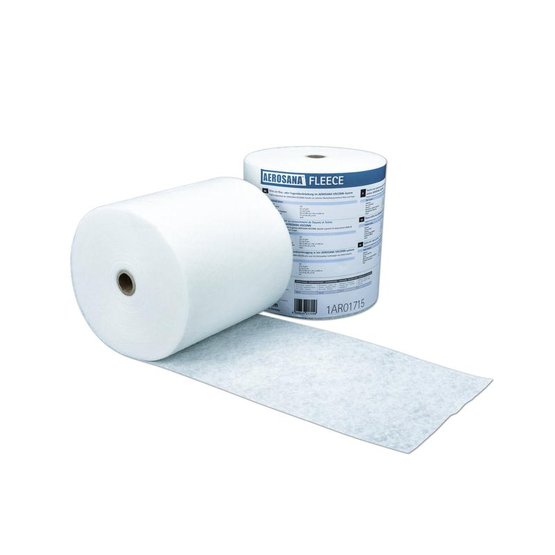 Advantages
Reliable airtightness and windtightness: Tested as part of the AEROSANA VISCONN system
Easy to work with: Very malleable fleece material
Excellent values in hazardous substance testing, has been tested according to the ISO 16000 evaluation scheme
Areas of application
AEROSANA FLEECE is a supplementary product for working with spray-on or brush-on seals from the AEROSANA VISCONN family.
It can be used to reliably cover cracks or joints that are wider than 3 mm (1/8") in the case of AEROSANA VISCONN or 20 mm (3/4") in the case of AEROSANA VISCONN FIBRE.
Installation instructions
Substrate
AEROSANA FLEECE can be used on subsurfaces that are slightly uneven and/or structured. To achieve airtight and/or windtight installation, it is important that AEROSANA FLEECE is coated with AEROSANA VISCONN or AEROSANA VISCONN FIBRE on both sides in the area where it is in contact with the subsurface.
Recommendations for subsurfaces that AEROSANA VISCONN products can be used on can be found in the relevant application recommendations.
---
---
AEROFIXX technical support
Here you will find tips and support on how to work with AEROFIXX.
concise – easy-to-understand – effective!
Building projects with AEROSANA sealants