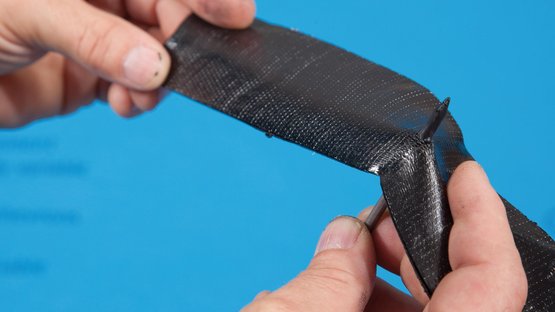 1. Reliable sealing
Adhesive with excellent sealing pro clima TESCON NAIDECK has a very free- flowing butyl adhesive.
This adhesive penetrates deep into the structure of membranes and wood-fibre boards and seals nail holes permanently and securely.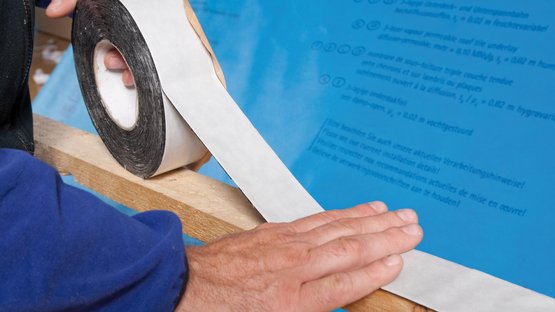 2. Applying the tape
For permanently sealed nail and screw holes, centre the butyl rubber tape on the counter batten and gradually stick it in place.
This step can be carried out in a manner that is kinder to your hands by using the pro clima PRESSFIX application tool.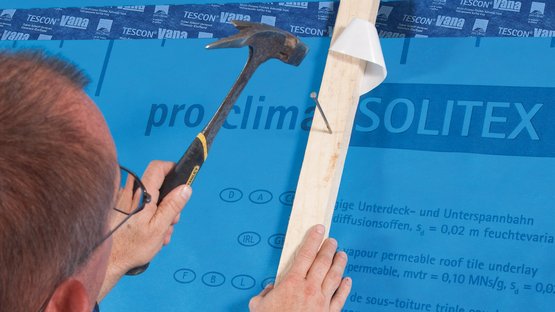 3. Attaching the batten
Start to pull off the release film at one end.
Put the counter batten in place and fasten at one point with a nail.
Make sure that the end of the release film is protruding from the side of the joint.
4. Gradually removing the release film
Gradually pull the release film out of the joint.
Gradually fasten the counter batten using nails or screws.
You're finished!