Sustainable buildings for the future – Passive houses
An airtight building envelope is the main prerequisite for energy efficiency and user comfort in passive houses. A number of issues that are of central importance in modern construction come together in passive houses: they are energy-efficient, cost-effective, environmentally friendly and offer a high level of comfort to occupants.
Passive houses keep heat inside thanks to their highly effective airtightness layers, high-quality windows, and their well-insulated building envelopes with no thermal bridges.
How does a passive house work?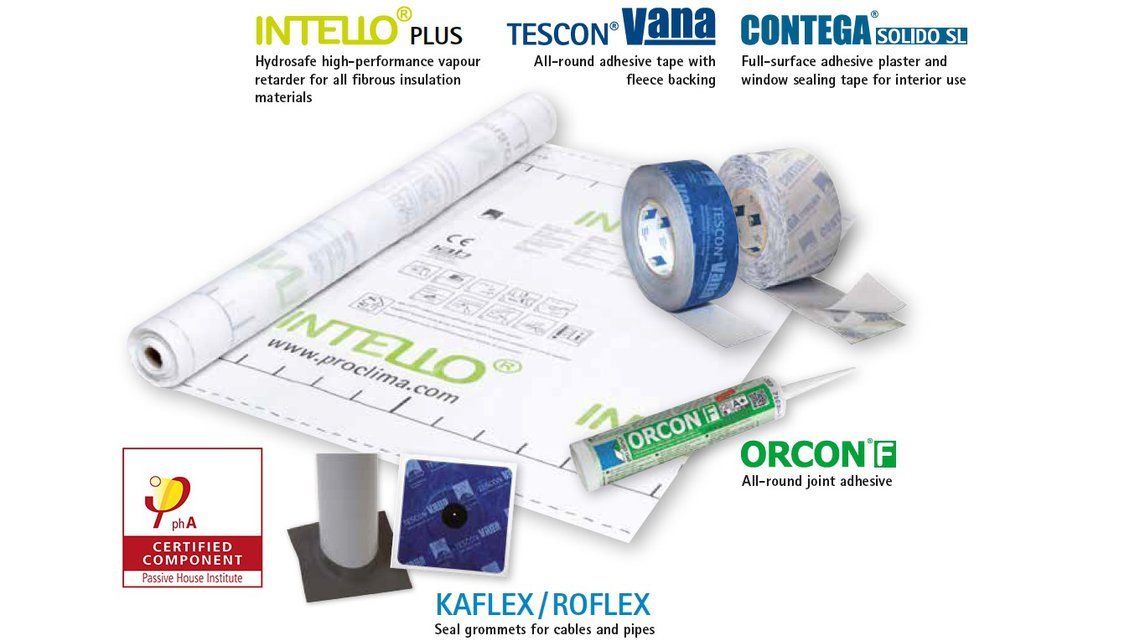 Certified airtightness systems from pro clima