Conversion

of

temporary

shelters,
Repurposing of Fukushima temporary shelters into a hotel and leisure complex in Kagoshima Prefecture in southern Japan
After the tsunami and subsequent nuclear reactor catastrophe in Fukushima in 2011, timber shelters were erected that served as temporary accommodation for evacuated residents until 2016. Once the residents of shelters had moved back into permanent homes, there was a question mark over the issue of what to do with these emergency shelters.
In the words of the architect from Haryu Wood Studio, Fukushima: "The temporary housings in the Tohoku region are being demolished little by little as new life begins away from them. The question is: Without forgetting the memories and lessons of this disaster, is there anything we can leave for the future and for the next generations? With this in mind, we, together with those involved in the construction of the temporary housings in the Tohoku region, came up with a new use of the 'YUI LOG' – to relocate these temporary housings to Okinoerabu, which is a tyhoon-prone area."
As a result, the shelters were shipped by sea to Okinoerabu Island and converted into a resort, café and small restaurant in line with the overall repurposing plan.
Construction period: 2018-2019

Architect: Haryu Wood Studio, Fukushima
Location: Okinoerabu Island, Kagoshima Prefecture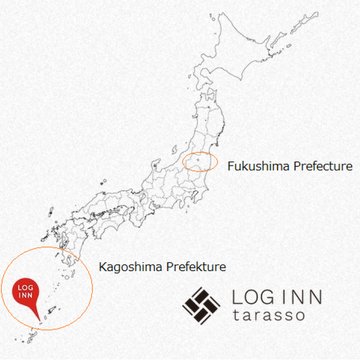 Impressions of the construction work
The basic timber structure had to be protected against the particularly demanding weathering conditions at this seaside location.
To deal with the extremely high wind loads on Okinoerabu Island, SOLITEX FRONTA QUATTRO was chosen as a breather membrane (weather-resistive barrier, WRB) due to its very high durability.
The following pro clima products were used in this project: