All-round adhesive tape for interior and exterior use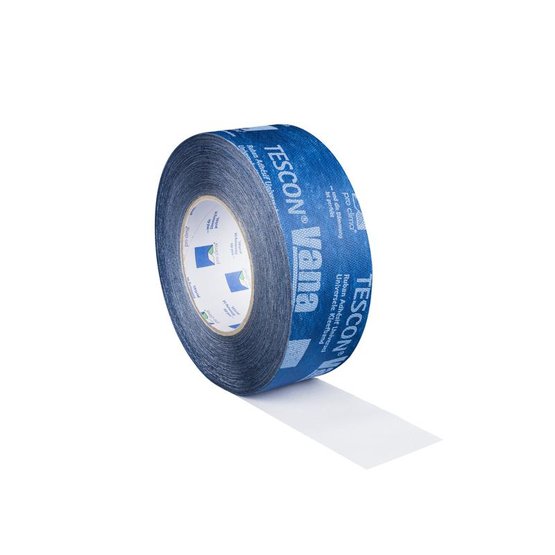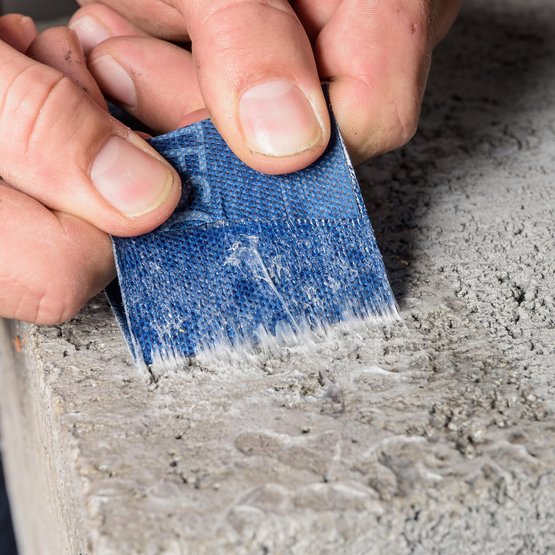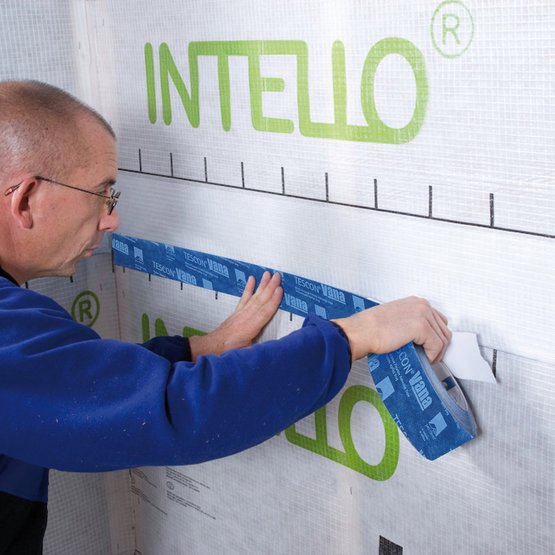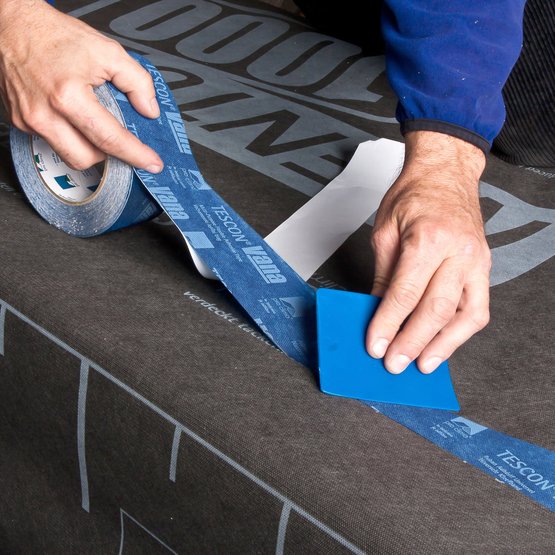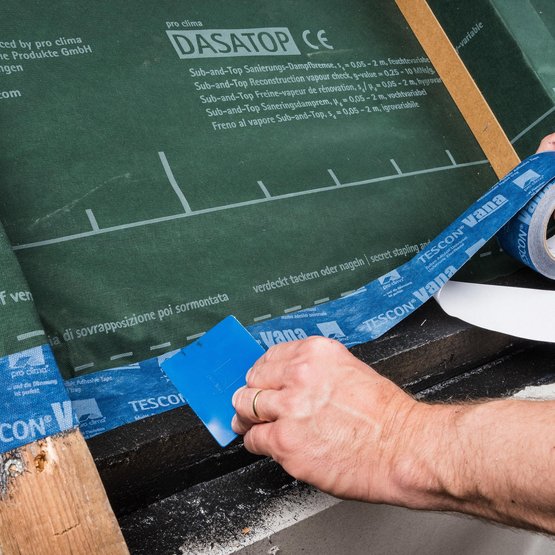 Advantages
Sticks reliably – even if moisture is present: water-resistant SOLID adhesive
Particularly durable: adhesion for 100 years, independently tested and confirmed
Subsequent work can be carried out more flexibly: 6 months of outdoor exposure
Subsequent work can be started quickly: fleece backing can be plastered over directly
Easy to work with: very malleable fleece backing that can be torn by hand
Test winner in April 2012 with the German product-testing foundation 'Stiftung Warentest'
Construction in adherence with standards: for airtight bonding in accordance with DIN 4108-7, SIA 180 and RE 2020
Excellent values in hazardous substance testing, has been tested according to the ISO 16000 evaluation scheme
Areas of application
Interior use: Airtight taping of vapour-check and airtight membranes and of airtight wood-based panels.
Exterior use: Windproofing and rainproofing of underlay and wall lining membranes (e.g. pro clima SOLITEX) and underlay panels. Airtight taping of on-roof and refurbishment vapour-check and airtight membranes.
All taped joints, indoor and outdoor, can be implemented between similar components or else with adjacent structural elements with a smooth, non-mineral surface (e.g. pipe penetrations, roof windows).
Split of the release film
| Tape width | Split (approx.) |
| --- | --- |
| 100 mm (4") | 50 | 50 mm (2" | 2") |
| 150 mm (6") | 75 | 75 mm (3" | 3") |
| 300 mm (12") | 150 | 150 mm (6" | 6") |
Technical specs
Material
Backing
Special PP fleece
Adhesive
Water-resistant SOLID adhesive
Release film
Silicone-coated paper
Property
Regulation
Value
Regulation
Colour
dark blue
Outdoor exposure
6 months
Bonding requirement, non-aged/aged
DIN 4108-11
passed
DIN 4108-11
Can be plastered over
yes
Application temperature
above -10 °C ; 14 °F
Temperature resistance
permanent -40 °C to 90 °C ; -40 °F to 194 °F
Storage
cool and dry
---
---