Hydrosafe® high-performance vapour retarder for exterior roof insulation
connect variant with self-adhesive zones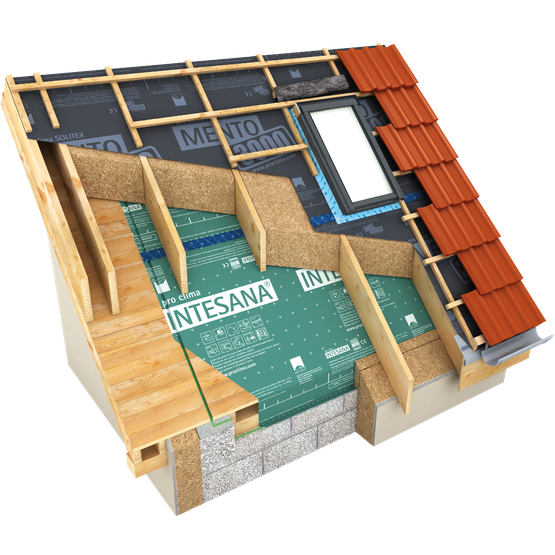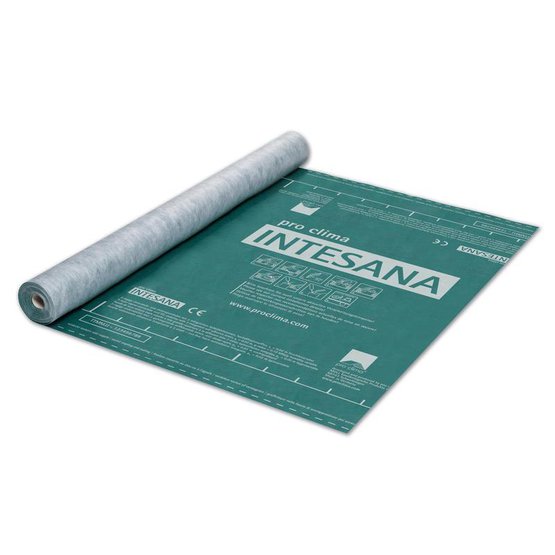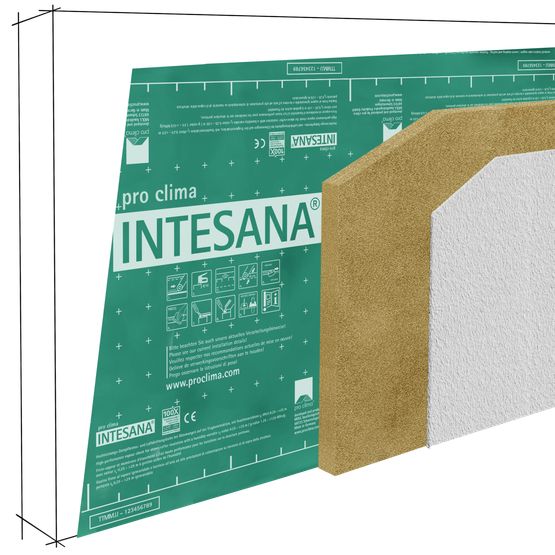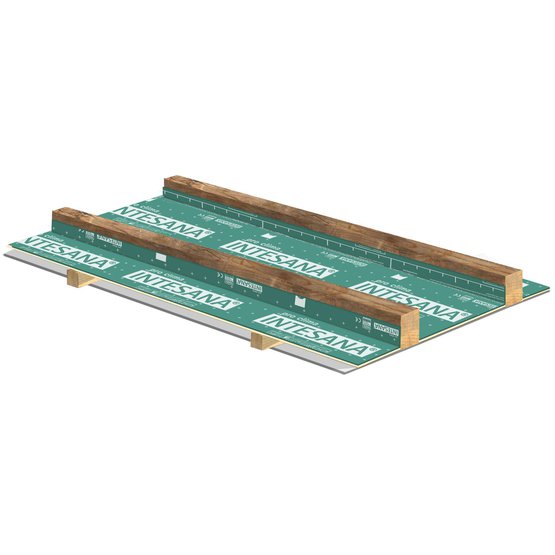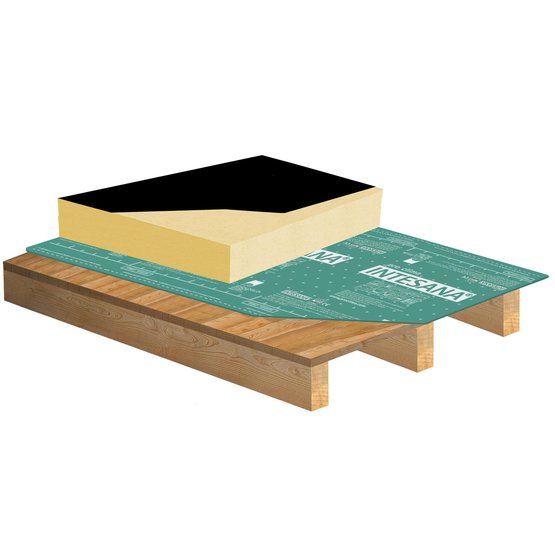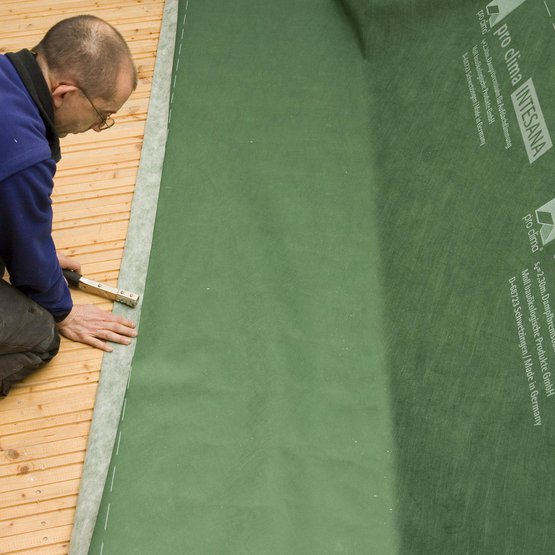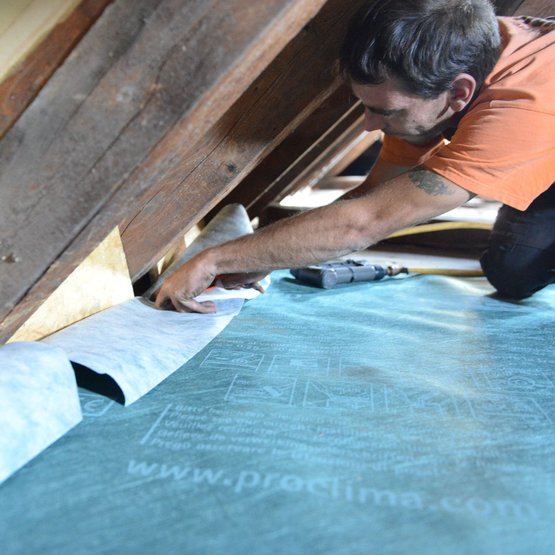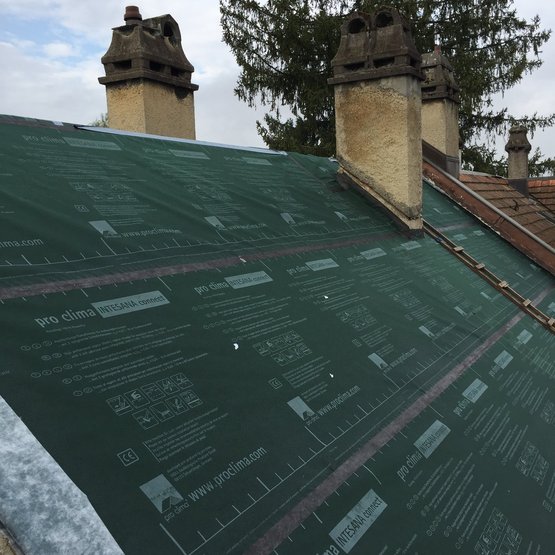 Advantages
Best possible protection against damage to structures thanks to the humidity-variable diffusion resistance
Protects buildings against the elements during the construction phase from a roof pitch of 2.1:12" (10°)
Protected winter building sites thanks to hydrosafe® behaviour
Water-resistant and waterproof, can be walked on
Excellent values in the hazardous substance test, has been tested according to the ISO 16000 evaluation scheme
Areas of Application
For use as a vapour retarder and airtight membrane that can be subjected to outdoor exposure on roof decking underneath over-rafter insulation in combination with all fibrous insulation materials on structures that are open or closed to diffusion on the exterior, e.g. flat/steep roofs and green roofs, after appropriate design calculations.
Installation instructions
General conditions
pro clima INTESANA should be laid with the printed side facing the installer. The membrane is to be installed horizontally (parallel to the eave) in a taut manner.
The weight of the insulation must be borne by the cladding.
Airtight seals can only be achieved on vapour control membranes that have been laid without folds or creases. Ventilate regularly to prevent excessive humidity (e.g. during the construction phase). Occasional rush/inrush ventilation is not adequate to quickly evacuate large amounts of construction-related humidity from the building. Use a dryer if necessary.
To prevent condensation, the thermal insulation should be installed immediately after the airtight adhesion of INTESANA. This particularly applies when working in winter.
Fastening
- Overlap the membranes by at least 10 cm (4").
- Use fastening staples that are at least 10 mm (3/8") wide and 8 mm (5/16") long to attach the membranes. The membranes can only be fastened in a protected manner in the overlap area. The maximum distance between fasteners is 10 to 15 cm (4" to 6").
---
---