Hydrosafe® high-performance vapour check with self-adhesive zones, for external insulation
Variant without self-adhesive zones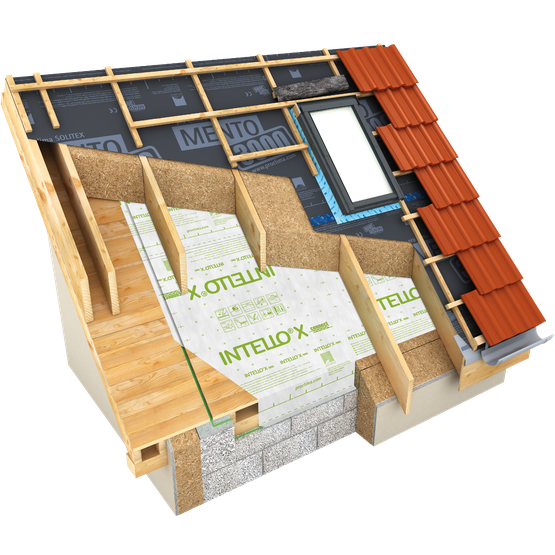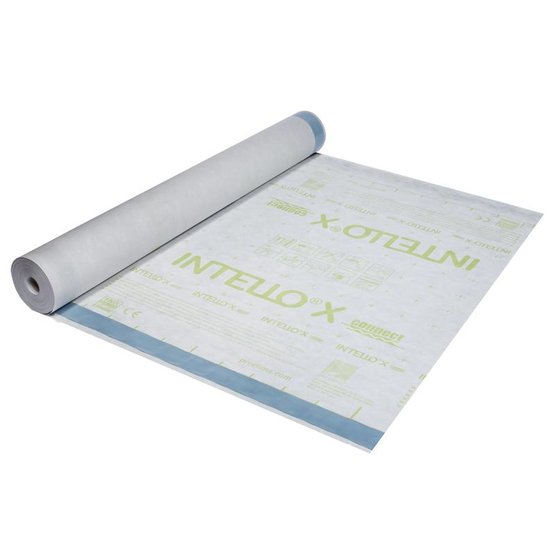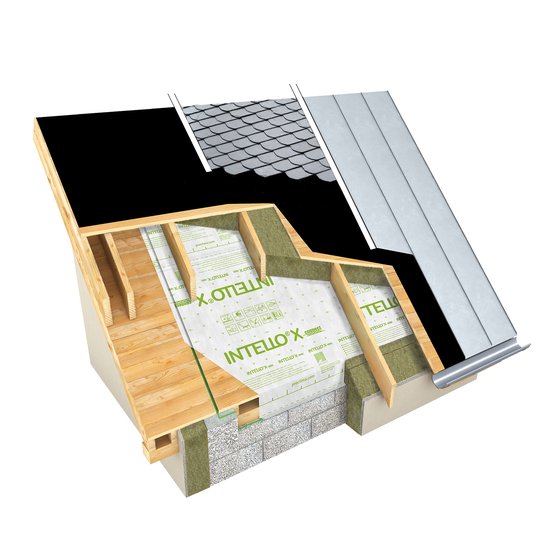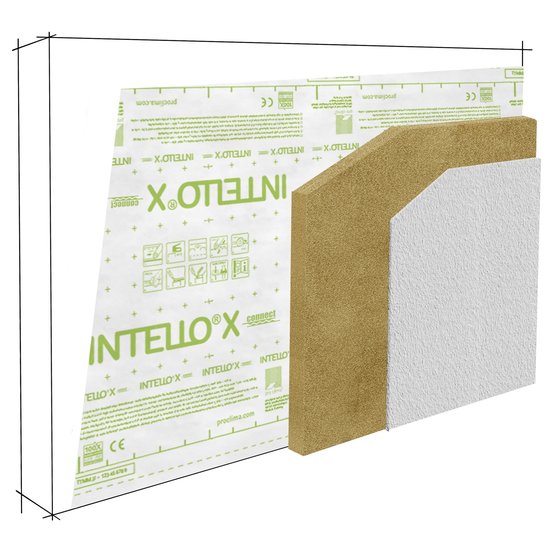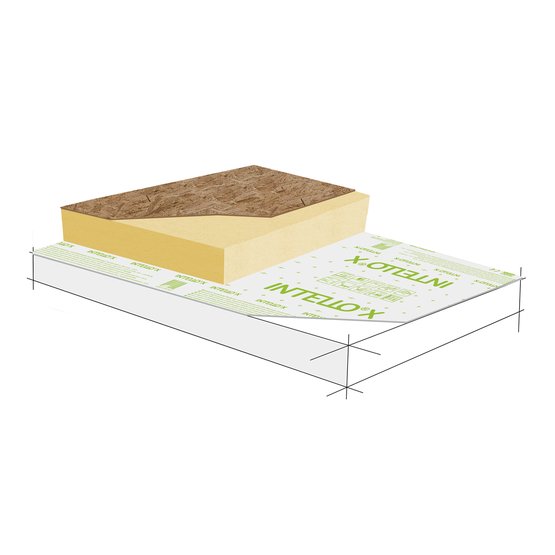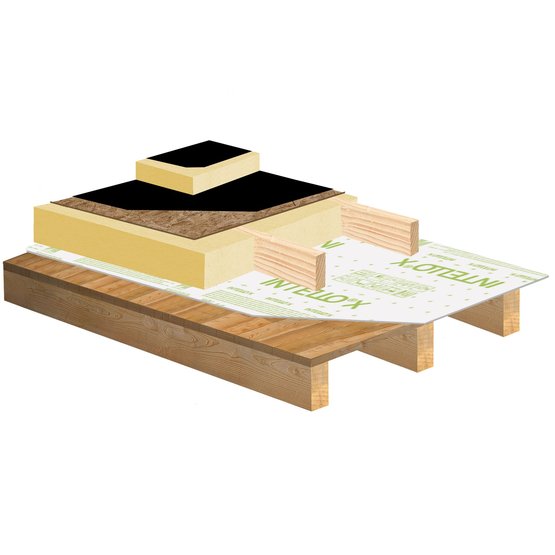 Advantages
Excellent protection against mould and moisture damage to structures thanks to humidity-variable diffusion resistance
Easier handling: can be used with external insulation
Protects building structures against weathering during the construction phase for roof pitches of 10° (2.1:12) and higher
Protected winter building sites thanks to hydrosafe® behaviour
Excellent values in hazardous substance testing, has been tested according to the ISO 16000 evaluation scheme
Quick and reliable adhesion thanks to the integrated 'connect' self-adhesive zones on the long edges of the membrane
Areas of application
When installed onto a hard subsurface underneath external insulation, INTELLO X connect can be combined with all fibrous insulation materials (including blown-in insulation materials).
It can be used on building components that are diffusion-open to the outside or are diffusion-tight, e.g. pitched, flat or green roofs, after appropriate design calculations have been carried out.
When used on the inside of insulation installed between rafters or wall framework in combination with fibrous insulation mats and boards, this membrane may only be installed onto a hard subsurface or else with additional taping of membrane overlaps with TESCON VANA.
System core components
Additional products for detail features
Alternative product
---
---