Refurbishment vapour check for 'sub-and-top' installation from the outside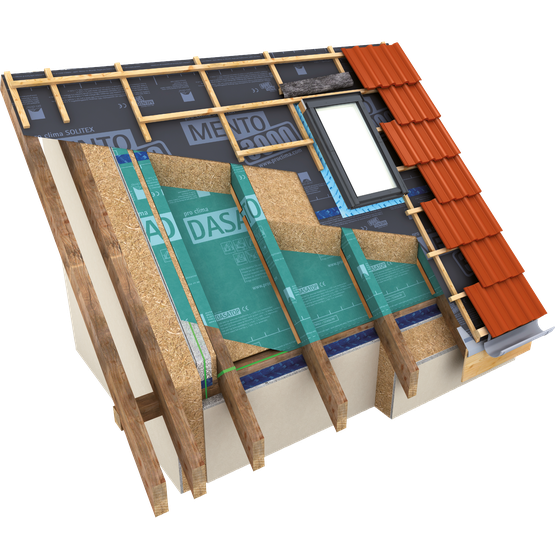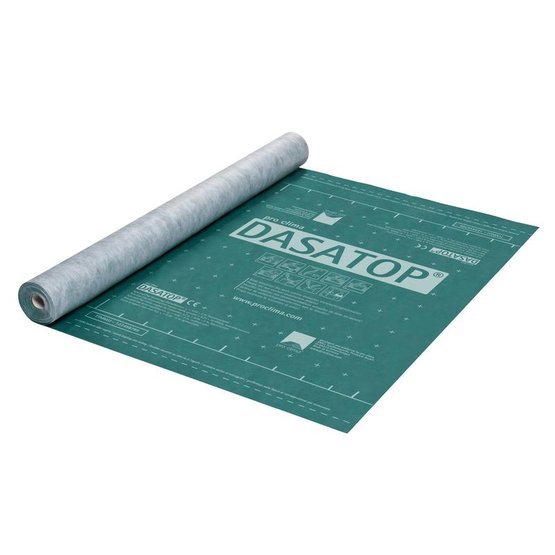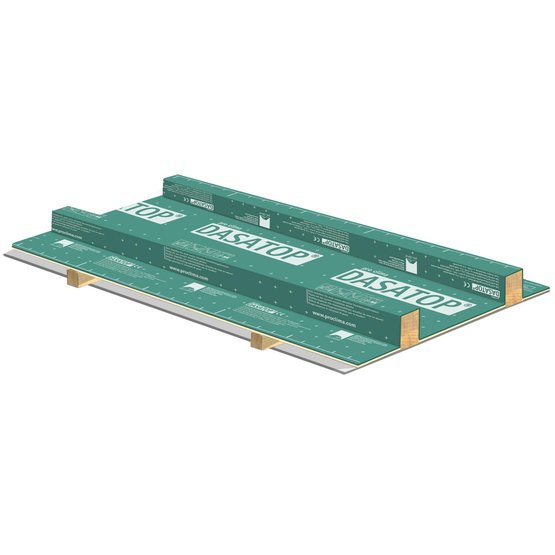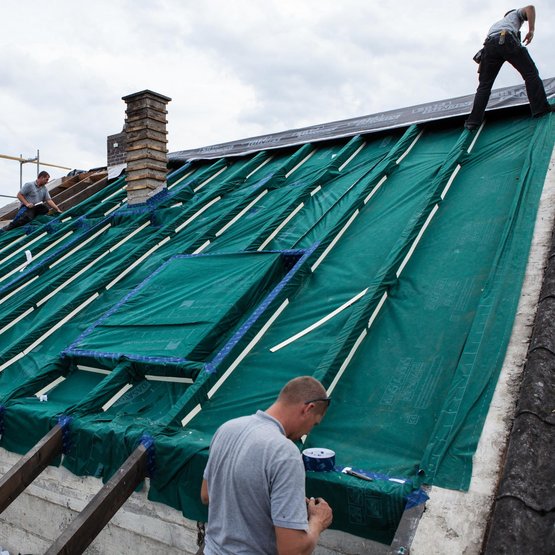 Advantages
Best possible reliability thanks to 'sub-and-top' installation
Protects building components: humidity-variable sd value allows for installation into the spaces between rafters and over the tops of the rafters
Time-saving installation: no adhesion to rafters required
No insulation cover necessary
Easy to work with: particularly robust thanks to fleece reinforcement
Excellent values in hazardous substance testing, has been tested according to the ISO 16000 evaluation scheme
Areas of application
Suitable as a 'sub-and-top' vapour check and airtight membrane for all structures with diffusion-open roofing underlay membranes (e.g. pro clima SOLITEX) in accordance with DIN 4108-3. If the roofing underlay membrane is installed onto cladding, the maximum permitted sd value of the underlay is 0.2 m (maximum g value: 1 MN·s/g ; minimum perm rating: 16.4 US perms). Also suitable in combination with wood-fibre underlay panels and MDF panels, and with fleece-laminated foam insulation materials (PUR, PIR, EPS etc.) with a thickness of 50 mm (2") and greater.
New protection for old buildings
Refurbishment from the outside
If roof tiles and the roofing underlay are being replaced, this also presents an opportunity to bring thermal insulation and airtightness into line with current requirements. The advantage of 'sub-and-top' installation is that all of the work can be carried out from the outside! The interior cladding can be retained and residents do not have to move out of their homes during refurbishment – which can often be an important criterion for rental properties.
Quick and reliable installation
The humidity-variable pro clima DASATOP vapour check membrane for refurbishment projects is installed onto the existing interior cladding using the 'sub-and-top' method; it is installed over the rafters and is pushed into the corners of the spaces between the rafters. Error-prone airtight bonds with the sides of the rafters are no longer necessary. Experience has shown that it is more practical to stick individual membranes to each other in advance on a flat working surface to create the required widths. In this way, airtightness can be achieved particularly quickly and easily.
DASATOP is installed onto the existing cladding and continues over each rafter and into the next space between the rafters.
Advantage: Excellent reliability
The intelligent moisture management provided by this membrane offers particularly good protection for the structure: when installed in the space between the rafters inside the insulation, it protects the insulation against penetrating moisture with its sd value of up to 2 m (g value 10 MN·s/g; down to 1.6 US perms). When it passed over the exterior side of the rafters, on the cold side of the structure, the membrane is as open to diffusion as an underlay membrane with a value of 0.05 m (66 US perms), and thus actively transports moisture to the outside and out of this critical area from a construction physics viewpoint.
Protection against dampness for insulation material in winter – at the same time, optimal drying conditions above the rafters.
---
---