Light, full-surface adhesive, permeable airtightness and weathering-protection membrane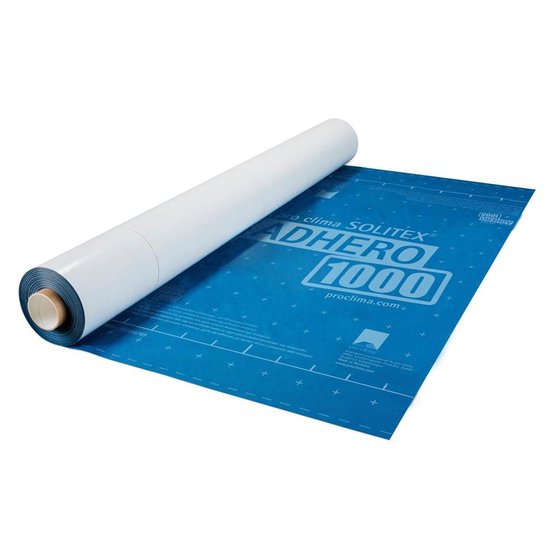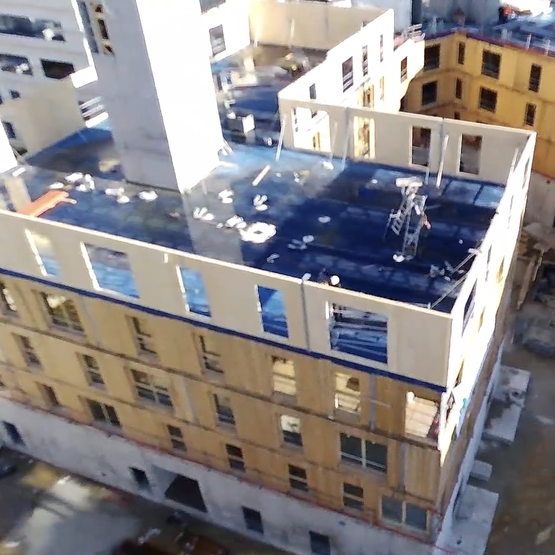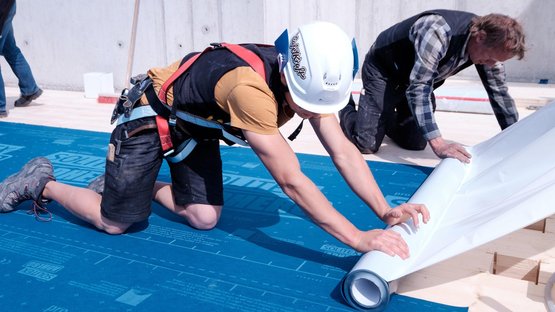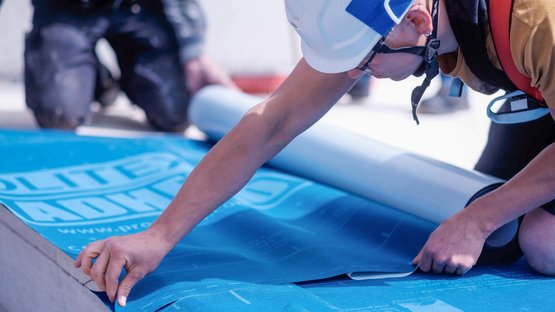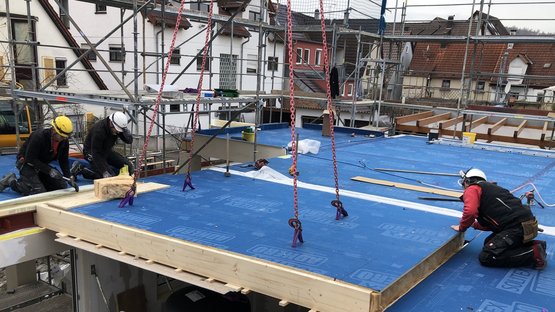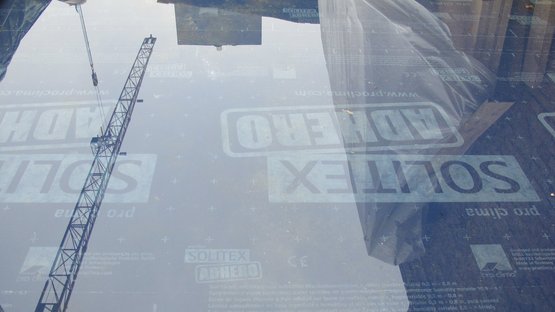 Advantages
Protects the structure: diffusion-open and maximum protection against driving rain
4 weeks of outdoor exposure when protecting ceilings/floors during construction
Keeps building components dry by means of a pore-free moisture-active functional membrane
Easy and reliable installation thanks to its split release film – sticks immediately to subsurfaces that have sufficient stability
Permanent protection thanks to the high resistance to ageing and heat of the TEEE membrane
3 months of outdoor exposure for inclined roofs and walls
Areas of application
Steep roofs and walls
Allows airtightness to be achieved on wood-based products and mineral subsurfaces – e.g. on the exterior side of unplastered (fair-faced) masonry or concrete components with joints. For roofs, it also fulfils the requirements of the Central Association of the German Roofing Trade (ZVDH) for an underlay and for temporary coverings for the specified time period.
Temporary protection for ceilings/floors during construction
Thanks to its full-surface adhesion, this product provides temporary protection for intermediate ceilings and floors on multi-storey CLT (cross-laminated timber) or wooden-frame buildings during the construction period.
System core components
Additional solutions
Alternative product
---
---