Wall lining membrane for open-jointed cladding, gap width up to 50 mm (2")
connect variant with self-adhesive zones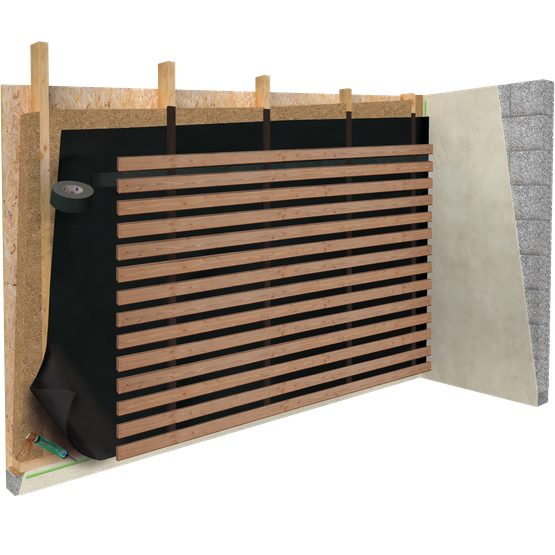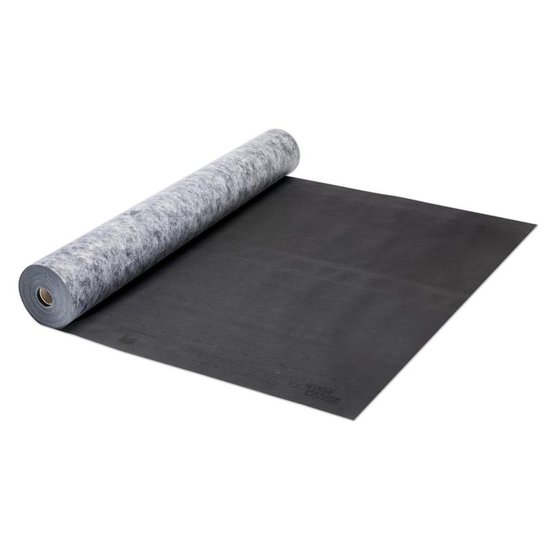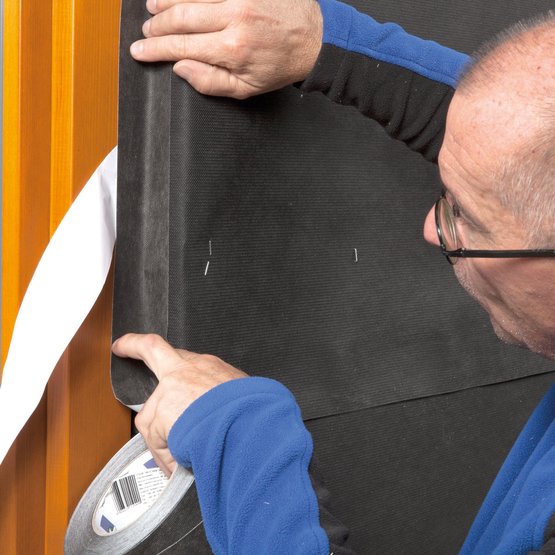 Advantages
Extremely robust and UV-stable: UV ageing test carried out with 10,000 h instead of 5,000 h
Dry building components: pore-free TEEE functional membrane actively transports moisture to the outside
Ensures reliable building components: permeable, extremely high tear-resistance, windproof, rainproof and waterproof
Not visible behind open-jointed cladding: black fleece with identification marking in the overlap area
6 months of outdoor exposure
Areas of application
For use as a wall lining membrane behind closed and open facades (open-jointed cladding up to a gap width of 50 mm (2") and 40% open area). Installation on boarding, wood-based panels and all mat or panel-shaped thermal insulation materials.
Installation instructions
General conditions
SOLITEX FRONTA PENTA membranes should be installed with the printed side facing outwards. The membranes are to be installed horizontally in a taut manner with no sagging.
When the product is used behind open-jointed cladding, the gap may be a maximum of 50 mm (2"). The percentage of gaps relative to the overall surface may be up to 40%. The distance between the open-jointed cladding and the membrane must be at least 20 mm (3/4").
Fasteners may not be applied in areas where water run-off is collected.
Additional measures (e.g. covering with tarpaulins) should be taken during the construction phase in the case of buildings that are lived in or buildings that are to be given particular protection. Covering with tarpaulins should also be considered if construction work is to be interrupted for a longer period.
---
---
Building projects with SOLITEX FRONTA wall lining membranes for open-jointed cladding