Wall lining membrane for open-jointed cladding, gap width up to 50 mm (2")
connect variant with self-adhesive zones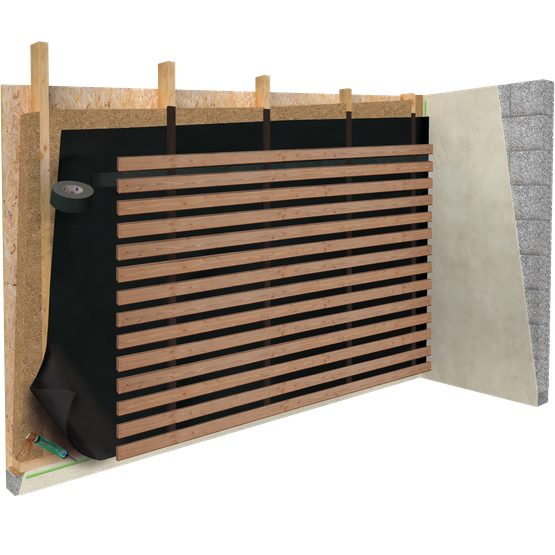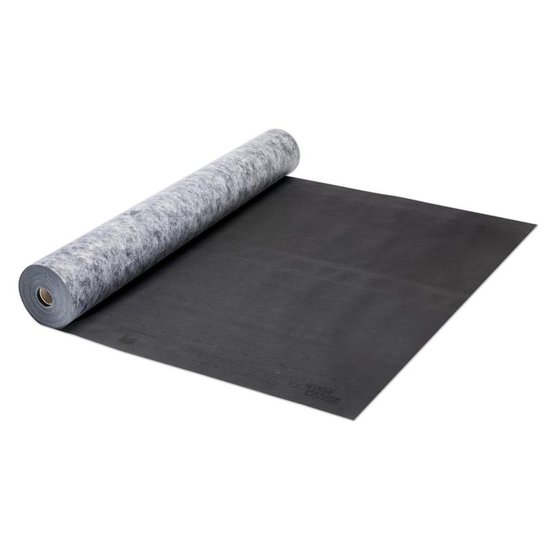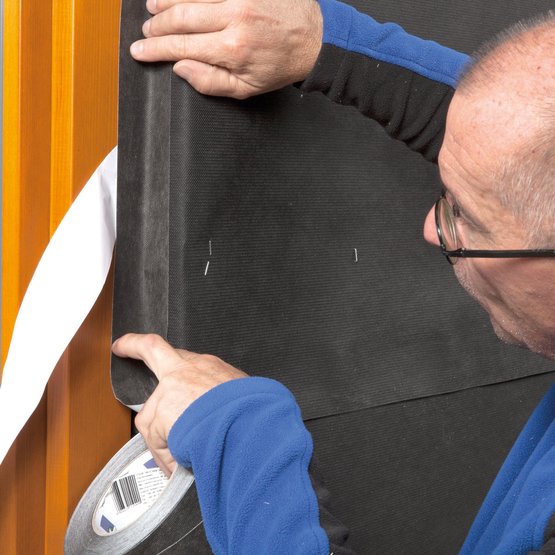 Advantages
Extremely robust and UV-stable: UV ageing test carried out with 10,000 h instead of 5,000 h
Dry building components: pore-free TEEE functional membrane actively transports moisture to the outside
Ensures reliable building components: permeable, extremely high tear-resistance, windproof, rainproof and waterproof
Not visible behind open-jointed cladding: black fleece with identification marking in the overlap area
6 months of outdoor exposure
Areas of application
For use as a wall lining membrane behind closed and open facades (open-jointed cladding up to a gap width of 50 mm (2") and 40% open area). Installation on boarding, wood-based panels and all mat or panel-shaped thermal insulation materials.
Exterior wind sealing – Best possible protection for rainscreen facades
Windproofing with active moisture management
SOLITEX FRONTA PENTA wall lining membranes are equipped with state-of-the-art non-porous, monolithic polymer membranes that actively manage moisture.
They offer significantly higher levels of structural protection compared with conventional, microporous membranes.
New standards: monolithic SOLITEX membrane
pro clima SOLITEX FRONTA PENTA has a non-porous, monolithic polymer membrane, which provides excellent protection against driving rain.
Compared to conventional wall lining membranes in which permeability is achieved via air exchange through the microporous membrane, a SOLITEX membrane enables active diffusion along the molecular chains.
At the same time, SOLITEX FRONTA PENTA has a sd value of 0.2 m, a g value of 1 MNs/g and vapour permeance of 16 US perms.
Its active moisture transportation makes the monolithic polymer membrane extremely quick drying, which optimally protects against ice forming on the membrane in winter.
If ice should form, permeable wall lining membranes turn into vapour barriers (ice is impermeable) and then become moisture traps.
Additional features of the monolithic polymer membrane are the reliable protection against substances that impregnate wood (drops of water cannot penetrate the membrane even at reduced surface tension because there are no pores) and the particularly high thermal stability (melting point polymer about 200 °C (392 °F), PP about 140 °C (284 °F)).
This thermal stability gives the plastic its extremely high ageing stability.
Top performance for all requirements
The functional film is reliably protected between two robust, particularly tear-resistant protective and covering fleeces made of polypropylene – ideal if there are high stresses when laying the membranes.
The covering fleece is also water repellent and provides optimum protection against penetrating water. It protects the underlying specialist film from damage and UV radiation.
As a result of the black colour of the outer covering fleece, the membranes are anti-glare.
The membrane can be exposed to the elements for up to 6 months.
---
---
Building projects with SOLITEX FRONTA wall lining membranes for open-jointed cladding